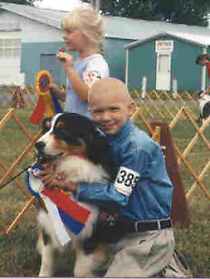 Hunter and his sister Mariah-Summer of 1998.
Meet Some More Cancer Kids.. some of these pages are no longer available... I don't have the heart to remove them, please forgive me for the broken links on this page.








CJ's Brave Battle With Leukemia

Are you a cancer kid that has a web page?
Do you know a cancer kid with a web page?
Send us the address and we will
add it to our list.