Quotes To Live By

At times, life's path seems filled with things that make the going rough,
and we wish there were a smoother road, for we feel we've had enough...but,
if we pause a moment and remember Who's in charge, the hills that loom ahead
of us no longer seem so large, and every rock before us, when we know we're
not alone, becomes, not just a stumbling block, but one more stepping stone.

by Emily Matthews
"What lies behind us and what lies before us are
tiny matters when compared to what lies within us. "

Oliver Wendell Holmes

Tho the storm doth rage, and the winds blow strong, there is peace you will find, if you stay in the middle, of the mighty Lords arms.
Anonymous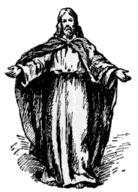 "I can do all things through Christ who strengthens me."
Phillipians 4:13

Our help comes from the Lord
Maker of Heaven and Earth
these have brought me through many heartaches to victory
Psalms 124:8